Artistic Activity
Since the 1990s the Society for Dance and Artistic Education (further referred to as: STMV) has used its dramaturgical plan to create an independent stage for contemporary dance and dance theatre, primarily within the Duncan Centre Theatre.
In 1994-2003 the STMV organised the inimitable international Festival of Progressive Personalities of European dance theatre, later known as Confrontations (Konfrontace). The organisation and the dramaturgy of the festival were supervised by choreographer and producer Lenka Flory. In its era, the programme of both festivals was one of the first international platforms for contemporary dance in the Czech Republic. The Czech audience could thus for the first time see the works of important choreographers such as Jerome BEL (1996 "Nom Donné par lˇAouteur"), Germaine ACOGNY (1996 "Yé OU"), Christophe PARÉ (1997 "Variations Autour du Faune"), Yasmeen GODDER (1997 "A Bench and a Car"), David ZAMBRANO (1997 "Ballroom"), Jonathan BURROWS (1998 "Things I Don't Know") and many others.
Later on, starting in 2003, the STMV focused its Con Tempo dramaturgy on organising regular monthly performances of the works of Czech and foreign artists. During this phase the STMV presented over 30 premieres by Czech choreographers and approximately the same number of works by artists from other countries. Special emphasis was put on profile productions of the works of young Czech choreographers.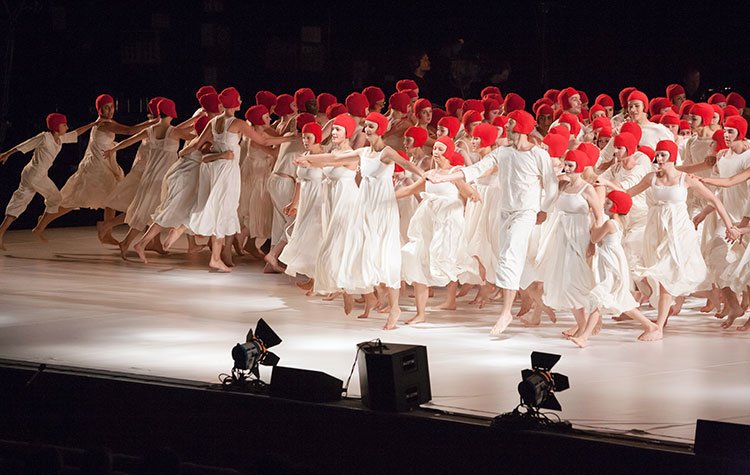 In 2007-2008 the STMV, together with the Arts and Theatre Institute, the Capital City of Prague and the Bohuslav Martinů Foundation, organised an extensive artistic project titled ŠPALÍČEK (Chapbook), based on Bohuslav Martinů's music. The choreography was created by Eva Blažíčková and teachers and students of the sixth grade of the Duncan Centre Conservatory participated in preparation of the entire project. The closing performances took place in the Prague Congress Centre in June 2009. About 150 dancers performed, Jakub Hrůša conducted the Prague Philharmonia, the Czech Philharmonic Orchestra and Kühn's Children Choir. The performances were recorded and broadcast by the public Czech Television. In addition, film director Olga Sommerová shot a documentary capturing the preparation of the event that aired on Czech Television under the title "Drž rytmus" (Keep the Rhythm).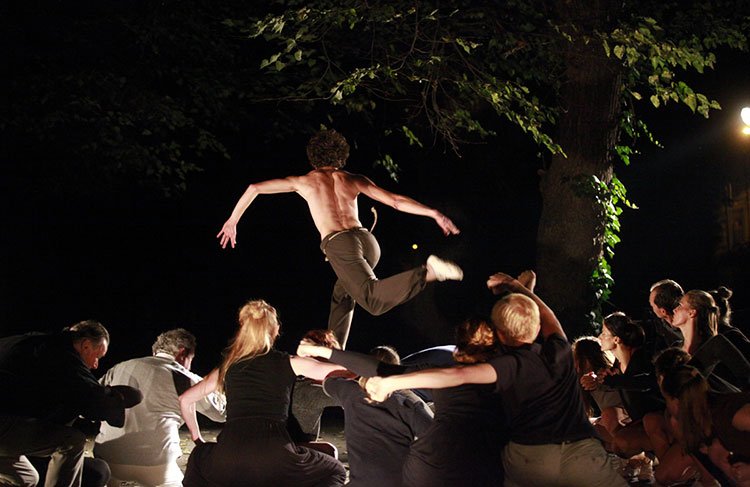 In 2013 and 2014 the STMV organised the KYTICE (Bouquet) performances set to the music of Bohuslav Martinů.
The choreography to Bohuslav Martinů's Kytice marked the Year of Czech Music 2014. Choreographer Eva Blažíčková created it as a site-specific performance that took place at the Malostranský Cemetery in Prague's Košíře neighbourhood. Its premiere was also an ouverture to the festival Bohuslav Martinů Days 2014.